Exhibitions
9-11th February 2021 Stuttgart Germany
Forecourt Solutions are pleased to confirm their attenace at Uniti Expo in Stuttgart. We look forward to meeting with all our customers in 2021.
APEA Live 2020
Once again Forecourt will be attaending APEA Line on the Thursday 19th march 2020 @ Stadium MK in Milton Keynes , UK.
APEA Live 2019
Forecourt will once again be attending the APEA Live exhibition @ MK Stadium Milton Keynes on 21st November. Come along and see us on stand 16a where we will be exhibiting Manhole safety platforms amongst other products.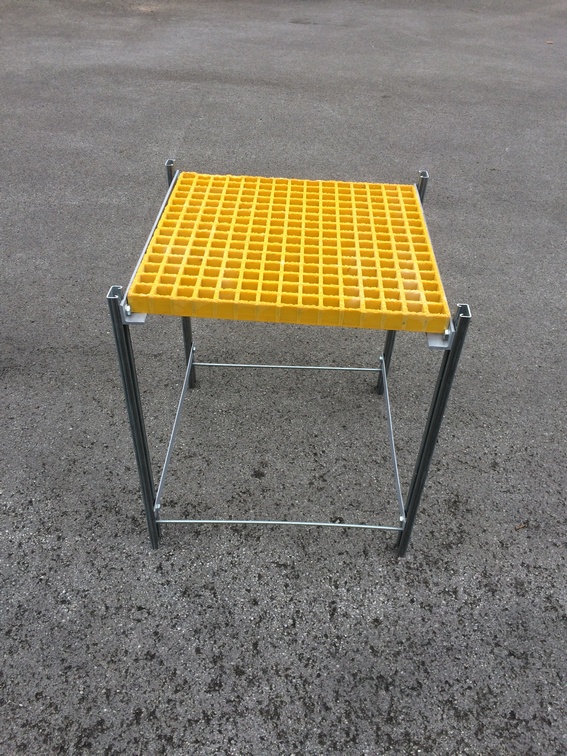 Uniti Exhibition 2018 Stuttgat Germany
Once again Stuttgart provided a great venue for the European downstream petroleum industry to meet. ForecourtSolutions introduces their new CTB-0550 entry boot to answr the need for a 140mm pipe entry boot. This development ensures that forecourt have the widest range of entry seals available on the market.
Exhibition Program 2015
UK Energy Innovation Awards
Are due to take place at th Hilton Deansgate Manchester on Friday 27th March. Forecourt have been shortlisted in the catagoryof Best Asset Security Innovation.
Automechanika Istanbul
We will be exhibition alongside our Turkish distributor Interpet at the Petroleum Equipment fair & exhition 2-5th April 2015
The event to be held at the Tuyap Fair, Convention & Congress Centre
APEA Live 2015
Forecourt will once again be attending the APEA Live exhibition in November @ Ricoh Areana Coverntry. Set to take place on the 5th November 2015
Exhibition Program 2014
APEA Live 2014
Please note APEA exibition date has changed to 5th November 2014. Location remains unchanged.
Association of Petroleum & Explosives Administration Show @ Ricoh Arena Coventry 5th November 2014
UK Petroleum Equipment exhibition and conference. Please come along and see us on Stands A14-A15
Uniti Expo
International exhibition for the retail petroleum, fuel logistics, car wash and convenience retailing sectors
3rd to 6th June 2014 Stuttgart, Germany (Landesmesse Stuttgart GmbH
CITE - Civil Infrastructure & Technology Exhibition
Forecourt Solutions will be exhibiting at the CITE exhibition between 20 -22nd May 2014 @ Earls Court 2 London
Come along and see us on stand F19 where we will be showing our new adjustable height drawpit chamber
Exhibition Program 2013
APEA Exhibition
APEA Live 2013: Exhibition, Conference & Awards Dinner Thursday 7 November 2013 Ricoh Arena, Coventry
Once again the APEA Live event provided an excellent opportunity for petroleum professionals to meet and see the latest technology available. This year Forecourts expanded entry boot range was on display alongside the new 650 x650 Drawpit Chamber. The 900mm circular and 750 mm square forecourt manhole covers were also of great interest as a cost effective to Fibrelite's product. Forecourt's cover are tested to meet the same EN124 standard to the HGV D400 loading. Our unique DirtStop seal to prevent dirt and debris jamming the cover was of great interest to many on Forecourts stand at this years show
Automechanika Istanbul
10th to 13th April 2013 Istanbul Exhibition Centre. Forecourt will exhibit on Interpet Stand
Exhibition Program 2012
Automechanika - Frankfurt Germany - 11th - 16th September 2012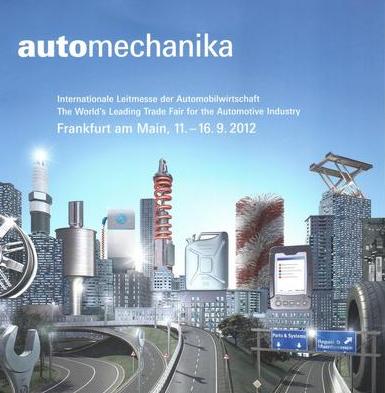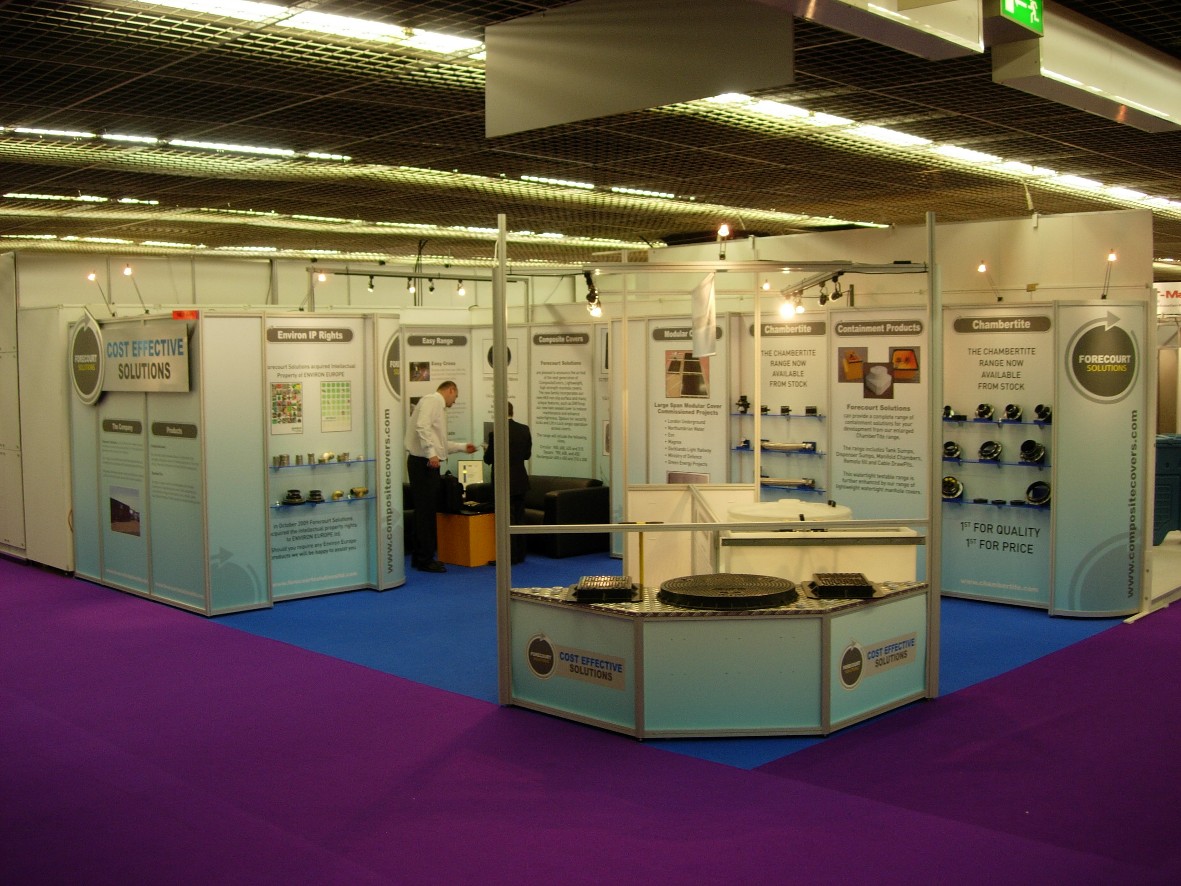 Please visit us at Automechanika Hall 10.0 Stand B22
This year we will be showing our NEW EN14125 Flexible Pipework System approved for use with petroleum and biofuels throughout Europe, Africa and Middle East. Also on display will be our comprehensive range of manhole covers and underground containment chambers.
Infrastructure Show - Birmingham UK 16-18th October 2012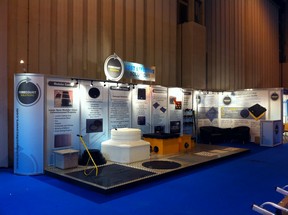 Once again Forecourt Solutions will be exhibiting at the Infrastructure Show in Birmingham.
Exhibition Program 2011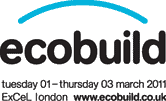 In Istanbul we will be exhibiting alongside our regional distributor Interpet who will be celebrating their 20th anniversary in the petroleum industry.

Exhibition Program 2010

27-29th October 2010 Moscow












AutoComplex 2010 saw the launch of Forecourt Solutions new petroleum pipework system to the Russian market. The system available in 1 1/2", 2" and 3" single and double wall is fully approved for use Russia and CIS and available in stock through our official distributor Stroyremcomplex AZS. This flexible co-extruded fully bonded pipe with a pvdf barrier layer is designed and constructed to the EN14125 European standard. Available upon reels in lengths of upto 250 m with internally swaged fittings this comprehensive system is a fast and extremely cost effective solution to your forecourt pipework requirements. For further information contact either Stroyremcomplex or Forecourt Solutions.

Also displayed at AutoComplex for the first time were Forecourt's ChamberTite range of Tank and Dispenser sumps and the new CompositeCovers 900mm Ø Circular and 750 mm square forecourt covers.

18th - 20th October - Birmingham NEC













Forecourt will also be exhibiting at the leading Civil and Construction exhibition in the UK between 18-20th October 2010. The Infrastructure Show is run alongside BEST (Built Environment Solutions & Technology, Interbuild and Glassex.

Please come and visit us on stand IC20 within Hall 5 @ National Exhibition Centre Birmingham.

To find out more follow the link below to plan your visit.

http://www.best-show.co.uk/page.cfm/Link=99/t=m/trackLogID=352148_7F481E81B2

14-19th September - Frankfurt

Forecourt Solutions will be exhibiting at the following exhibitions this year;




Frankfurt, Germany 14 -19th September 2010. Hall 10.0 Stand A95

Within our expanded and enhanced display will be the full range of Forecourt Solutions manhole covers including the new DirtSTOP Manhole Cover Range and Modular Cover Range. In addition we will be displaying our all new ChamberTite Testable Tank and Dispenser Sump range which includes the best selling electrical drawpit products. Also available will be our ChamberTite Pipe & Electrical Conduit Seal Range.

AutoComplex Moscow - October 2009

Gennady Fisenko Forecourt Solutions Russian Regional Sales Manager exhibited at the 2009 Autocomplex exhibition in Moscow upon the stand of Stroyremcomplex AZS our Moscow based distributor. "The exhibition was a great success and continues to build upon Forecourt Solutions already well established reputation as a supplier of premium quality petroleum equipment within the Russian marketplace" said Gennady Fisenko.

On display were Forecourts range of manhole covers, containment chambers, valves and fittings.

Stroyremcomplex AZS are able to provide a full range of installation and support services for the Forecourt Solutions range of products throughtout Russia and the former CIS.




Frankfurt, Germany. Opening Hours 2008
September 16 - 21, 2008
Sept 16- Sept 20. 9.00 am - 6.00 pm
Sept 21. 9.00 am - 5.00 pm
Come and visit us on stand D12 in Hall 10.0 at Europes leading forecourt equipment exhibition. On display will be our growing market leading range of composite manhole covers and our new ChamberTite® range of containment products.
Visitor Center: Prices, Catalogue
Ticket
Dayticket (in advance)
Dayticket (box office)
Season ticket (in advance)
Season ticket (box office)
Day ticket reduced (Students)
2008
21,00 EUR
30,00 EUR
40,00 EUR
56,00 EUR
8,00 EUR

We would be pleased to assist you with your vist to the exhibition. Please give us a call to discuss your requirements.
Forecourt Solutions attended the following events this year;
Come and see Forecourt Solutions on stand H18 at the International Forecourt & Fuel Equipment Show between Sunday 6th to Wednesday 9th April at the NEC in Birmingham UK.
The show held annually at the National Exhibition Centre provides a great place to gain an insight into new equipment available to the Forecourt Industry. This year Forecourt Solutions will be introducing their new composite pipework system which is approved to EN14125 and UL971:2005.
The
Forecourt
Roadshows
On Tuesday 6th November 2007
At Webbington Hotel, Axbridge, Somerset, UK
The Forecourt Roadshow provides the ideal venue to meet and discuss your site development requirements. Held at four locations throughout the UK annually.
Between 7th-9th November 2007
PEI Nacs Atlanta, Georgia, USA
The Worlds largest annual petroleum forecourt equipment show. Held alongside the ever popular conference.
IFFE NEC Birmingham
Forecourt Solutions recently attended the International Forecourt & Fuel Equipment (IFFE) exhibition at the NEC Birmingham between the 5 - 8th March 2007. On display was a selection of covers from the range including the ever popular 750mm square and NEW 900mm circular covers? During the show exceptional interest was shown in the New SwiftLift assisted manhole cover lifting tool and Stabiloc security system.
Nick Hugh, Forecourt Solutions Managing Director commented "The show was a very successful event for Forecourt Solutions with orders being received at the show from a major international oil company and various independent forecourt operators. We were particularly pleased with the excellent feedback from some of the UK supermarkets whom indicated their intention to consider CompositeCovers products for application on some of their projects in 2007"