Welcome to Forecourt Solutions
Welcome to Forecourt Solutions
Forecourt Solutions is a leading manufacturer of lightweight composite manhole covers and containment products for the petroleum & construction industries. We sell our products internationally through our distributor network and have sold to more than 90 countries worldwide. Our products use market leading design and upto the minute technology to product cost effective solutions to match your development needs.
Our successful brands include;
CompositeCovers.com - Lightweight high strength composite manhole covers
Chambetite.com - Extensive range of containment chambers and watertight chamber entry seals
DuctSeals.com - watertight duct and cable entry seals
CompositeGrates.com - Lightweight composite water drainage grates
To further enhance our range we market the Flexrite double wall flexible pipework system range within EMEA. Approved to EN14125 Flexrite is ideally suited to meet your needs within the chemical and petroleum indutries.
Based in the South West of the UK we have delivered product to six continents in the last 15 years. Forecourts sales team will be pleased to provide you with details of your local supplier.
Data Centre Infrastructure Security
Ongoing concerns over below ground infrastructure security has led many security analyists to look to prevent unauthorised access to below ground comms and electrical supplies. Stabiloc is the preffered solution for many since it not only provides the highest level of security but it also highlights attempted unauthorised access. Having sucessfully implimented the solution in Dublin one US based provider is now looking to impliment the solution on thier centres elsewhere in Europe. For this provider Forecourt have provided a unique solution for thier sole use.
If you would like to find out more about manhole cover and below ground infrastructure security please contact Forecourt Solutions.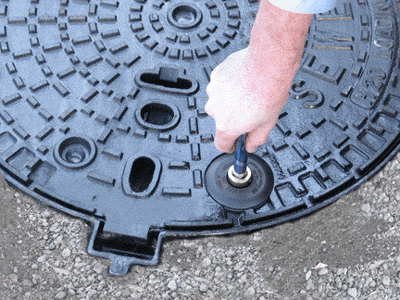 0 Comments To "Data Centre Infrastructure Security"
Write a comment
Your Name:
Your Comment:
Note:

HTML is not translated!
Enter the code in the box below: