Silt Traps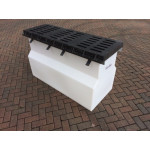 Forecourt Solutions Silt Traps are ideal for installation into vehicle wash-bays where underbody washing produces significant volumes of dirt and silt.
The Silt Trap acts as a primary collection chamber in advance of the interceptor if fitted. The units are best sited into the centre of the wash-bay were it allows the heavier particles to separate from the run off water.
The silt and larger particle waste can be vacuum or manually removed prior to authorised disposal.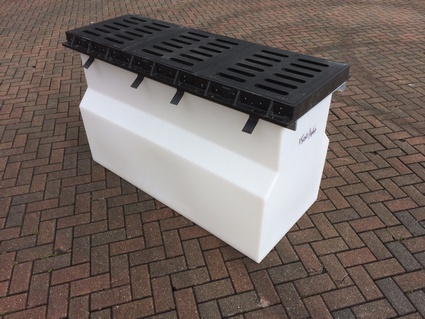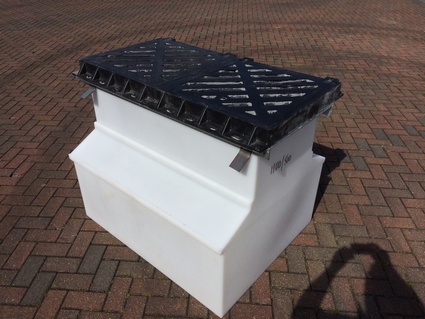 Forecourt produces a range of different sized slit trap chambers and can supply them with load rated grates to suit your loading requirements within the vehicle wash down areas. Our grates are either hinged or lift-out to facilitate easy access for silt removal.
Outlet pipes can be supplied to suit site waste water pipework, the most common being 110mm (4") drainage. Outlets can be positioned to simplify connection with the outlet drain. We provide one of our flexible pipe entry seals for making this connection.
| | | | | |
| --- | --- | --- | --- | --- |
| Part No | Length cm | Width cm | Height cm | Volume (ltr) |
| ST500-500-860 | 500 | 880 | 860 | 280 |
| ST1100-500-860 | 1100 | 880 | 860 | 620 |
| ST1300-500-860 | 1300 | 880 | 860 | 730 |
| ST1700-500-860 | 1800 | 880 | 860 | 1010 |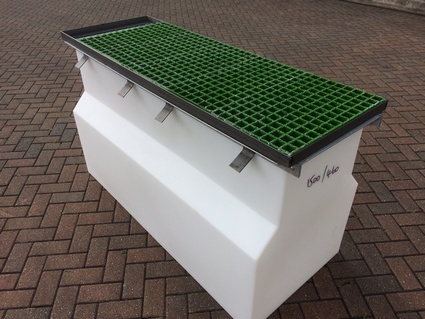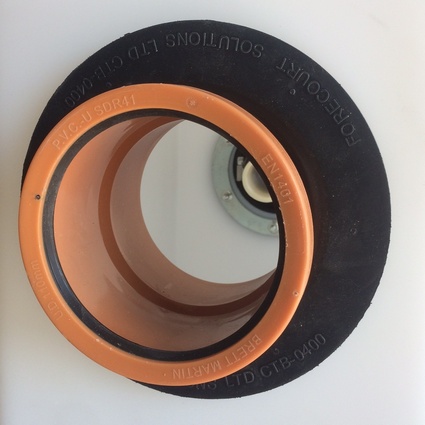 Showing 1 to 5 of 5 (1 Pages)