Cable Seals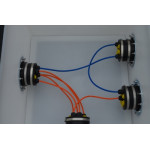 Electrical Cable Entry Seals
The ChamberTite cable entry bulkhead is part of the comprehensive ChamberTite range from Forecourt Solutions.
The bulkhead is designed to alleviate the problem of water ingress into electrical draw pits, tank & dispenser sumps and other containment chambers that have electrical cable entries. It also prevents cross contamination between linked sumps.
The bulkhead is used in conjunction with a 4" (110mm) ChamberTite entry boot (CTB-7450) to provide a seal at the end of twin wall or single wall duct within the termination boot. The bulkhead can be used either in new installations or as a retrofit upon existing installations. We can provide reducer donuts for 50, 63 and 90mm ducts. We can also provide alternative entry boots fitted with bulkheads for 150 and 180mm ducts.
Design Concept
The bulkhead is factory fitted with a single gland and 7 blanking plugs. If there is more than one cable in the duct the additional glands provided within the kit maybe be fitted. The bulkhead itself is manufactured from plastic and the glands are produced in a fuel compatible plastic. Replace the required number of plugs for the number of cables in the duct. Once correctly installed the glands provide a watertight seal of up to 8 individual cables. All glands upon the standard bulkhead are M20 and therefore suitable for cables OD between 7-14mm. Should you require an alternative sized gland please speak to our technical support who will be pleased to assist.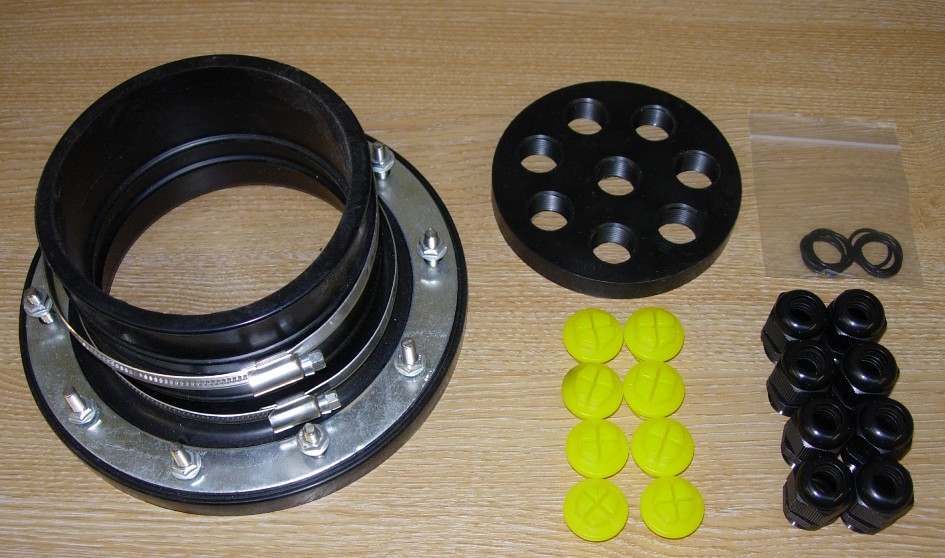 Typical Uses
• Electrical draw pits
• Tank sumps
• Dispenser sumps
• DCD wiring
• Electrical entries into the shop
• LPG installations
Showing 1 to 10 of 10 (1 Pages)