Drainage Grates
Composite Gully Grates are manufactured from a resin and glass fibre mixture similar to fibreglass. With the publication of the new EN standard in July 2015 composites can be tested and certified to meet the European Standard and will, when the standard becomes harmonised in February 2017, be able to be CE marked. This will allow composite gully grates to be used in all on and off highway applications throughout Europe. Composites offer many advantages over traditional cast and ductile iron gully grates such as lightweight, reduced risk of theft, non conductive, rust-free and non slip. Composite gully grates also use upto 50% less energy in their production thereby offering an enviromentally considerate alternative to traditional cast and ductile alternatives.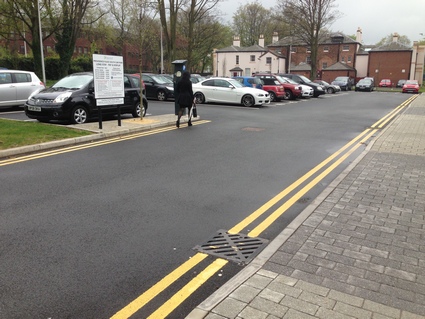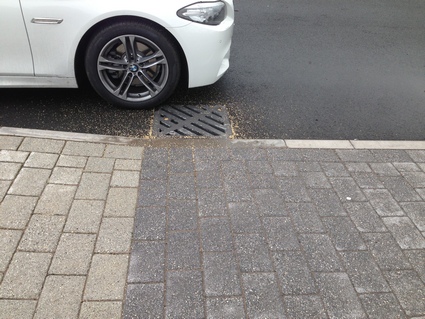 Forecourt Solutions range includes B125, C250 and D400 load rated gratings, we have hinged and non-hinged versions both of which have a lock down facility to prevent tampering by unauthorised persons. In the light of the recent spate of thefts one of their principal benefits is their limited scrap value which not only saves replacement costs but also reduces liability to injury of pedestrians and other road uses when the resulting open entry is uncovered. Composite whilst being recyclable does not have the scrap metal value that appears to be making traditional grates of financial interest to the criminal element. Available in a wide range of sizes;
Each grate is supplied as a match pair of frame and cover , is available in a range of colours and can be supplied with your logo if required.
Benefits
· Low risk of theft
· Lighter than metal
· Will not corrode
· Lower traffic noise levels
· Dimensional stability to temperature changes
· Branded with your logo
Forecourt grates are also available as cover only for use within your existing suitably sized frames.
Our grates are presently load tested to meet the requirements of EN124:1994. Further testing to meet the new EN124-5:2015 standard will be underway to meet the February 2017 harmonisation and CE marking imlimentation date.
Held in stock in our UK warehouse for fast next day delivery.
Showing 1 to 8 of 8 (1 Pages)