Fuel Pipework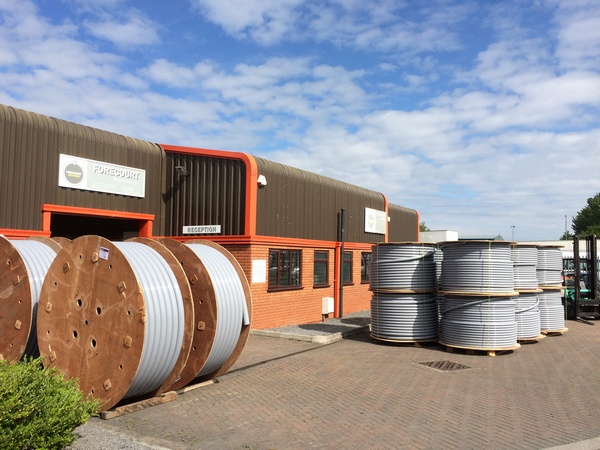 Forecourt Solutions are the leading supplier of flexible pipework systems for petroleum products in Europe.
We supply 1 1/2" 2" and 3" single and double wall flexible pipework in boxes and mega reels. The system is approved by ERA in the UK to meet the European EN14125 standard for Petroleum Pipework.
Termination and connections are effected by the well proven internal swaging of single wall stainless steel couplings which are available in both fixed thread and swivel nut variants. We offer both single and double wall couplings. Pump riser connection are provided by tee and elbow fittings.
The product name of Flexrite and will be available to all markets outside North America and Canada. Construction of the product uses a nylon outer barrier layer with a polyethylene body and a Solvey Ixef barrier layer for the primary pipe to ensure compatibility with a broad range of petroleum and other products. The secondary jacket is again protected with a nylon barrier and consists of a polyethylene jacket with standoff legs. Forecourt will be pleased to advise upon the pipe systems compatibility with any liquid which you might wish to transport.
Forecourt Solutions provides a cost effective Tank to Dispenser containment system, manufactured to the highest quality, which will compete with any other system in the market and exceed customer requirements.
If you have a requirement for pipework and containment solutions please contact us for advice and competitive offer. We will be able to quote you for a comprehensive offer incorporating our leading ChamberTite Sumps and Entry Boot and advanced CompositeCovers range of watertight manholes.
Refine Search